Educational effectiveness, virtual reality and learner experience = WiDiD Immersive
WiDiD immersive allows you to broadcast your own VR content, access the WiDiD content catalog and collect useful learning data.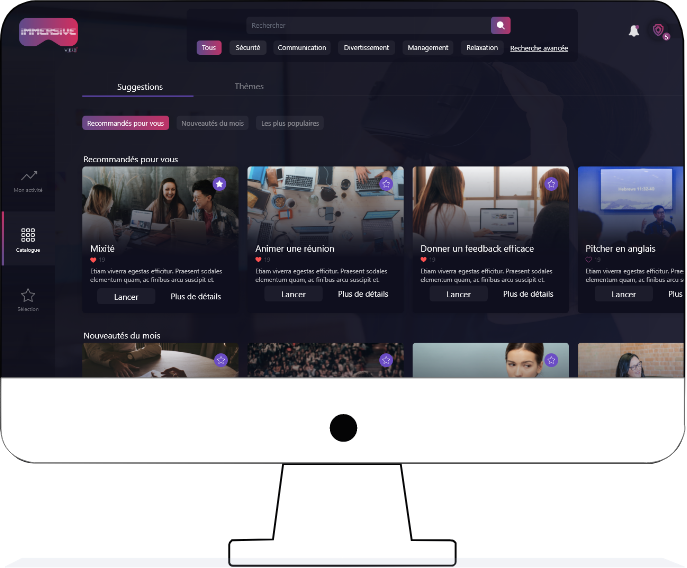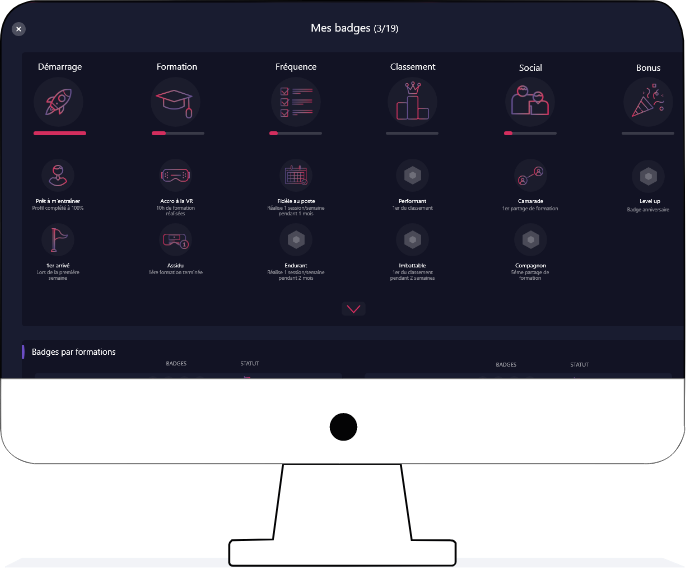 To promote the motivation of the learners, the platform uses the basics of gamification, badges, points, classification…
La gamification est également disponibles sur les contenus.
Learners can see their progress with each training session (like jogging with a connected watch) and are more involved because they are actors of their progress.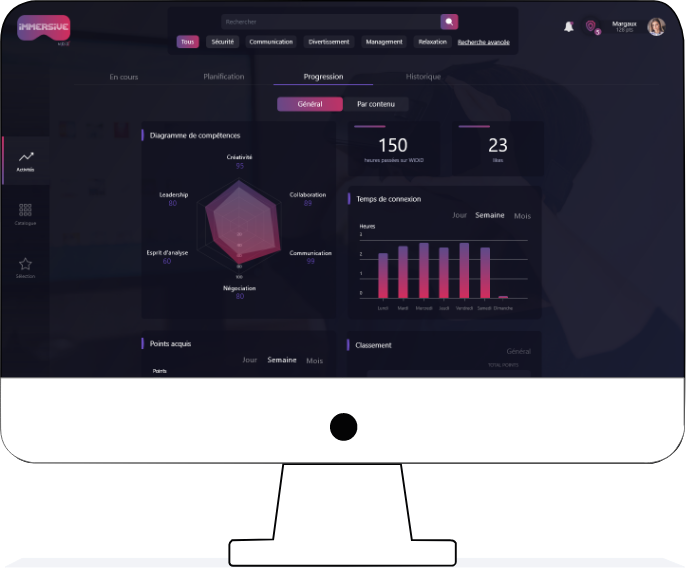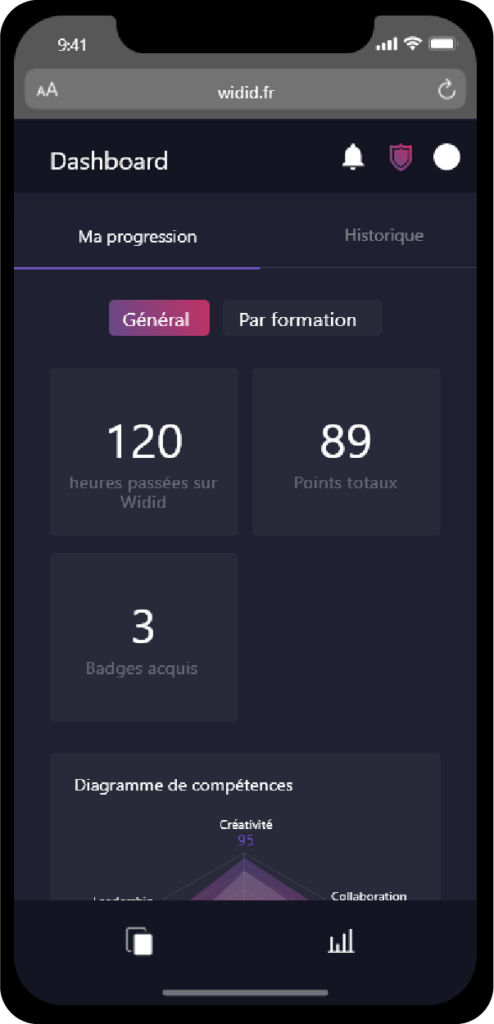 Responsive, WiDiD immersive is accessible from any screen. To adapt to the needs of managers, a mobile version allows them to follow the progress of their teams continuously.